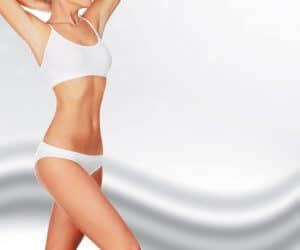 Inmode Bodytite
BodyTite, similarly to FaceTite, is a minimally invasive body contouring procedure that is powered through radio frequency (RF), provides contraction of the dermis, subdermal connective tissue, and adipose tissue coagulated. Offers refinement without causing sagging skin, large scars or excess downtime. A perfect solution to tummy tuck surgery.
Body contouring treatments are unique and very safe. Innovative technology offers minimally invasive skin tightening treatments. One of the most innovative devices that work is BodyTite, a surgery-free and almost painless approach to body contouring.
BodyTite is similar to liposuction but does not include the recovery time or surgery of liposuction. The BodyTite approach relies on radiofrequency assisted lipolysis or RFAL. BodyTite simultaneously liquefies and moves fat from targeted areas and tightens the skin at the same time. Thermal energy is used under the skin and
above the skin, and fat removal and skin tightening are addressed at the same time.
A local anesthetic for pain control and epinephrine to decrease any bleeding and activate fat removal are injected into the treatment area. Fat swells and hardens. Over time fat dissolves and naturally leaves the body. As the fat is removed, the skin tightens. BodyTite is perfect since it has a dual approach to removing fat and
tightening the skin.
Results vary with different patients, but most patients experience a 47% skin contraction. The results are seen as early as two weeks, and final results come about 3-6 months after the treatment.
BodyTite works on these body areas:
Abdomen
Arms
Bra line
Male breasts
Knees and thighs,
Sides
BodyTite can increase a boost in self-esteem and other advantages include virtually no scarring, skin tightening, short recovery times, even contouring, and little side effects.
Inmode BodyTite is an innovative option and you can get a consultation on all the benefits of BodyTite at Glow Laser & Beauty Center.
Have any Questions?