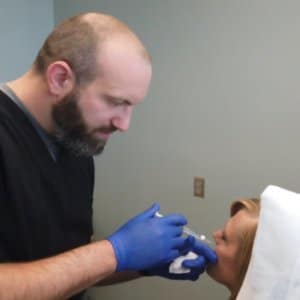 Dermal Fillers
Filler products are used to create instant results with no downtime.
Dermal fillers restore volume, correct facial lines, and wrinkles, or add a little plump to your lips. Our FDA-approved fillers will help revitalize your face and improve the natural facial symmetry with immediate wrinkle improvement.
Injectable dermal fillers give you a more youthful look for a much smaller cost than traditional plastic surgery or facelifts. Dermal fillers fill hollows, lines, and wrinkles in less than 30 minutes, and results often last from 4 months to more than a year.
Injectable dermal fillers are not Botox injections that relax the muscles under a wrinkle but fill the lines and creases in your face with one of several different substances. Using dermal fillers helps your trouble spots disappear.
Dermal fillers are also used as volumizers, plump and lift your cheeks, chin, jawline, and temples. It can even fill out thin lips and plump sagging hands.
Dermal fillers are fast and easy and getting dermal fillers from a reputable spa-like Glow Laser and Beauty Center can be perfect for you. Your professional at Glow Laser and Beauty will analyze your skin to determine the right filler for you. The best results come from using the right filler correctly.
The types of dermal fillers you might consider are hyaluronic acid wrinkle fillers. Hyaluronic acid is the most popular category of dermal fillers. A different kind of dermal filler is synthetic wrinkle fillers. These are lab-made substances that have long-lasting effects. You may also consider collagen wrinkle fillers that are made from a purified form of collagen extracted mostly from cows. Collagen injections do not last as long as other dermal fillers.
Dermal fillers are the safest cosmetic procedures used for anti-aging. Once you have received a dermal filler, use sunscreen daily to help preserve the filler and protect your skin from post-inflammatory pigment changes. Take care of your skin, and dermal fillers will work beautifully for you.
Before And After – Juvederm Treatment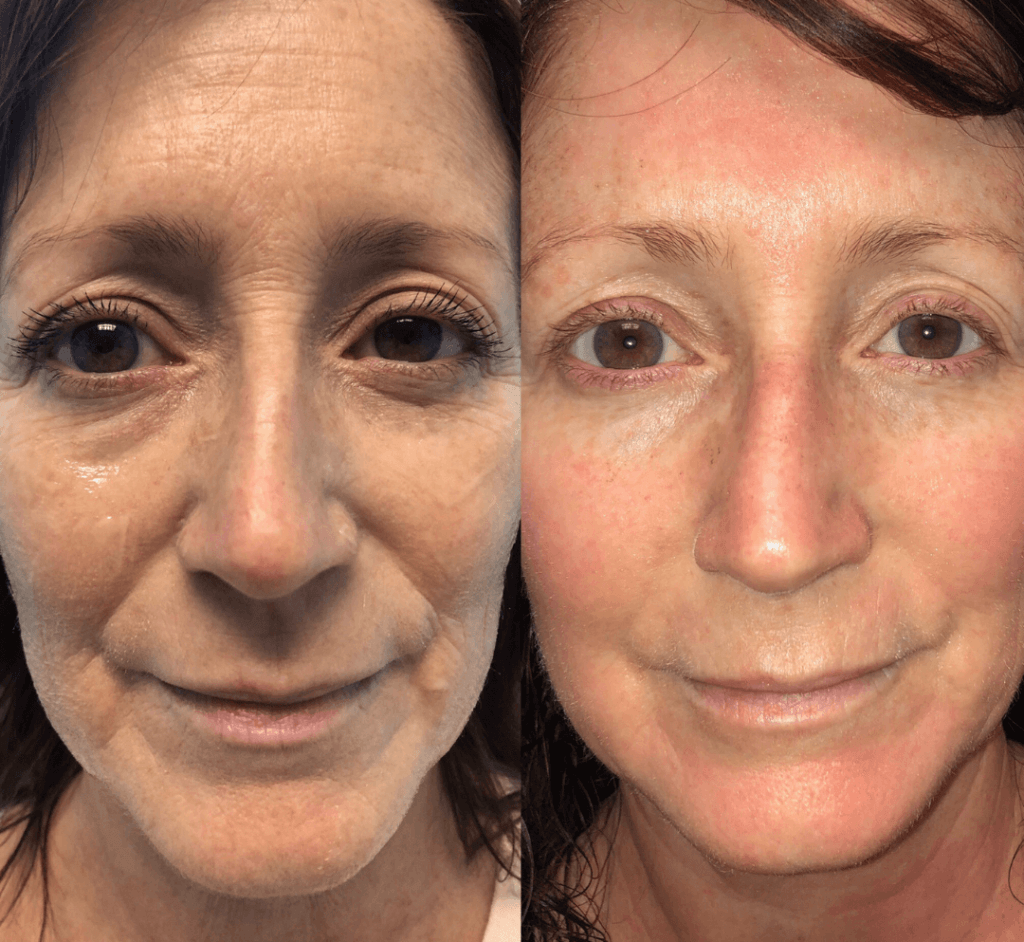 Have any Questions?