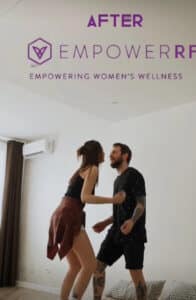 GLOW LASER & BEAUTY CENTER'S "FEMALE REJUVANTION" INTEREST FORM
What is Female Rejuvenation?
Female Rejuvenation consists of vaginal corrective treatments. These procedures are meant to correct problems that can occur after giving birth, to solve age-related problems, or for cosmetic reasons.
What makes Glow Laser & Beauty Center Qualified To Do Female Rejuvenation Treatments?
Dr. James Lin and his team of certified healthcare professionals have over 40 years of combined experience helping thousands of patients meet their goals.  We listen to your concerns and develop a customized treatment plan to help you achieve your desired results.  Our staff stays current with all the latest technology and completes regular training and continued education in the world's best aesthetic treatments and techniques.  You can trust our experience and our expertise.
How Are Female Rejuvenation Results Achieved?
Most procedures are non-invasive or minimally-invasive treatments to address laxity (vaginal tightness), urinary incontinence (leakage of urine), lack of lubrication, dyspareunia (painful intercourse), and excess tissue or appearance of labia. Combining treatments, such as electrical muscle stimulation, radio frequency, and platelet rich plasma, provides the best opportunity for achieving a patient's desired results.
How Much Do Female Rejuvenation Packages Cost?
Treatment packages vary based upon several factors, but generally packages start at $1,500, and this includes numerous treatments over the span of several months.  Financing is also available.
How Do I Learn More?
We strive to answer all our patient's questions either prior to scheduling a consultation, or during a free consultation with a clinician.  Call us today at 833-456-9888, or complete the form below to be contacted by a Glow Laser & Beauty Center team member.  We look forward to helping you achieve your goals!