GlowSculpting Erie, PA
GlowSculpting is Glow's proprietary treatment plan for trimming fat, tightening skin, and toning muscle. Not every body is the same, but every body deserves to look and feel confident. Glow offers the latest technology ranging from non-surgical to minimally invasive procedures. Schedule a FREE consultation to determine what customized package will give you the results you desire. Your customized package may contain one or more of the following treatments available at Glow:
Evolve
A safe, effective and non-invasive treatment designed to remodel the desired areas. Using radio frequency and EMS to coagulate fat, tone muscles and remodel the skin. Evolve will have you seeing results within 4-6 treatments. Depending on your body goals there are 3 options Evolve Tite, Evolve Tone, and Evolve Transform.
Evolve Tite- Uses RF technology to remodel skin and improve appearance. Expect a warming of the skin similar to a hot stone massage. As the RF penetrates the dermal layer, patients will typically notice a reduction in folds of the skin
Evolve Tone- Using electrical muscle stimulation (EMS) to induce involuntary muscle contractions to specifically increase muscle strength, the perfect way to achieve sculpted muscles without the invasive surgery. You can expect the applicators to emit EMS which will cause the muscles to contract similar to a workout. 
Evolve Transform- Innovative procedure that builds and strengthens muscles while enhancing appearance of the skin and treating fat with both RF and EMS. During this procedure you would feel both the heating of the skin and the forced muscle contractions which will improve both the tone and shape quickly.
Evoke
Evoke is a revolutionary, hands-free facial remodeling platform. This proprietary non-invasive technology is an industry first, delivering hands-free thermal facial and submental remodeling. The remodeling of these areas produces results that are associated with a youthful appearance.
FaceTite
FaceTite is a minimally invasive procedure that uses radiofrequency (RF) energy to provide dramatic improvement in skin laxity on the face and neck. Directional thermal field provides fat coagulation and tissue remodeling that focuses on a small area leading to 100% energy concentration to the treatment zone. Getting almost instant results without the invasiveness of surgical face lifts.To learn more on FaceTite check out our YouTube video on!
BodyTite
BodyTite is a great solution for individuals who are looking to reduce fat without the saggy, wrinkly skin.  It also helps improve skin laxity after weight loss or due to aging.
BodyTite is a minimally invasive procedure that shapes, contracts and lifts without the scalpel or large scarring.  You are left with surgical-like results without prolonged downtime.  BodyTite uses RFAL (Radiofrequency Assisted Lipo-coagulation) technology that addresses some of the shortcomings associated with traditional liposuction or surgical body lifts.To learn more on BodyTite check out our YouTube video on!
Before And After - BodyTite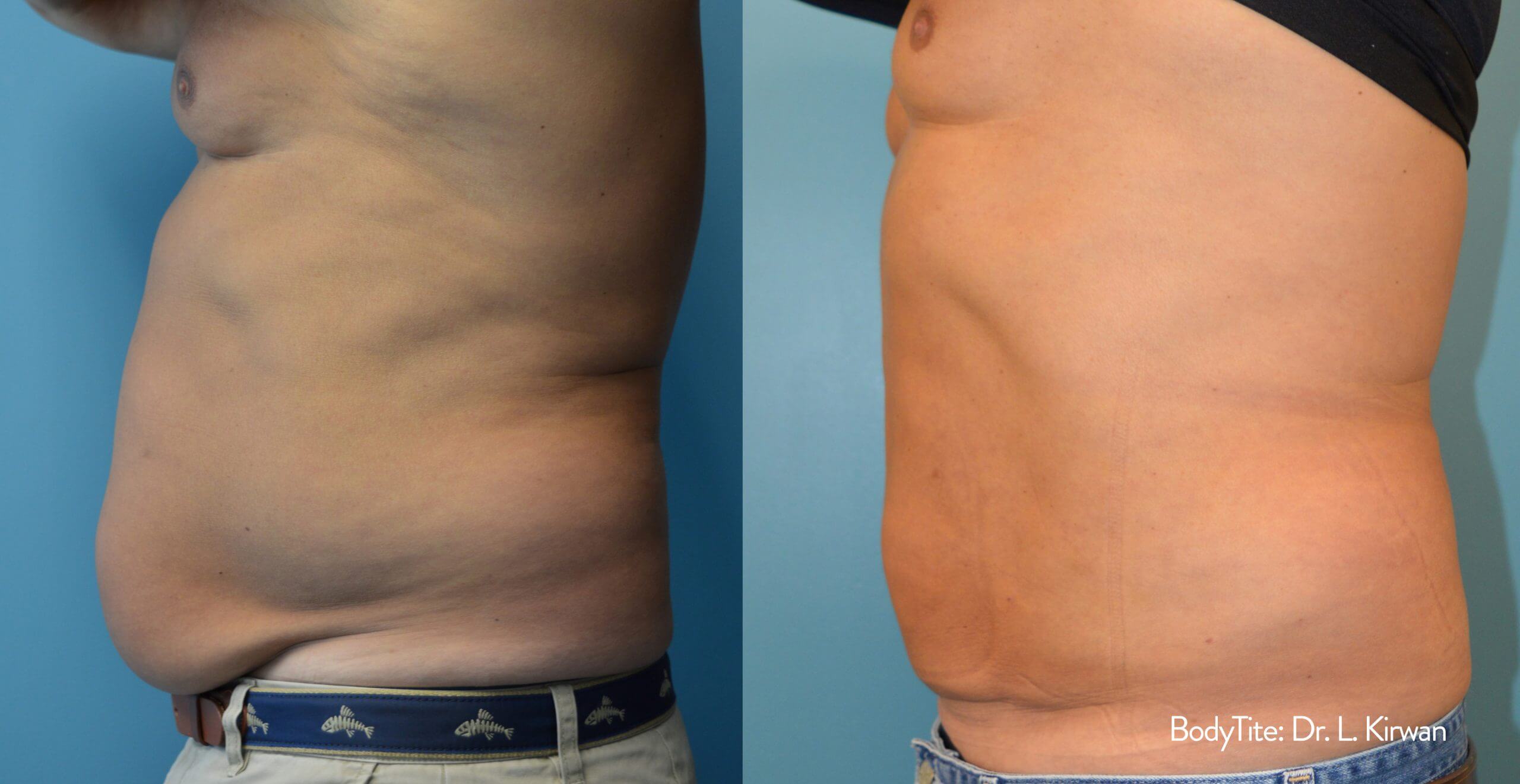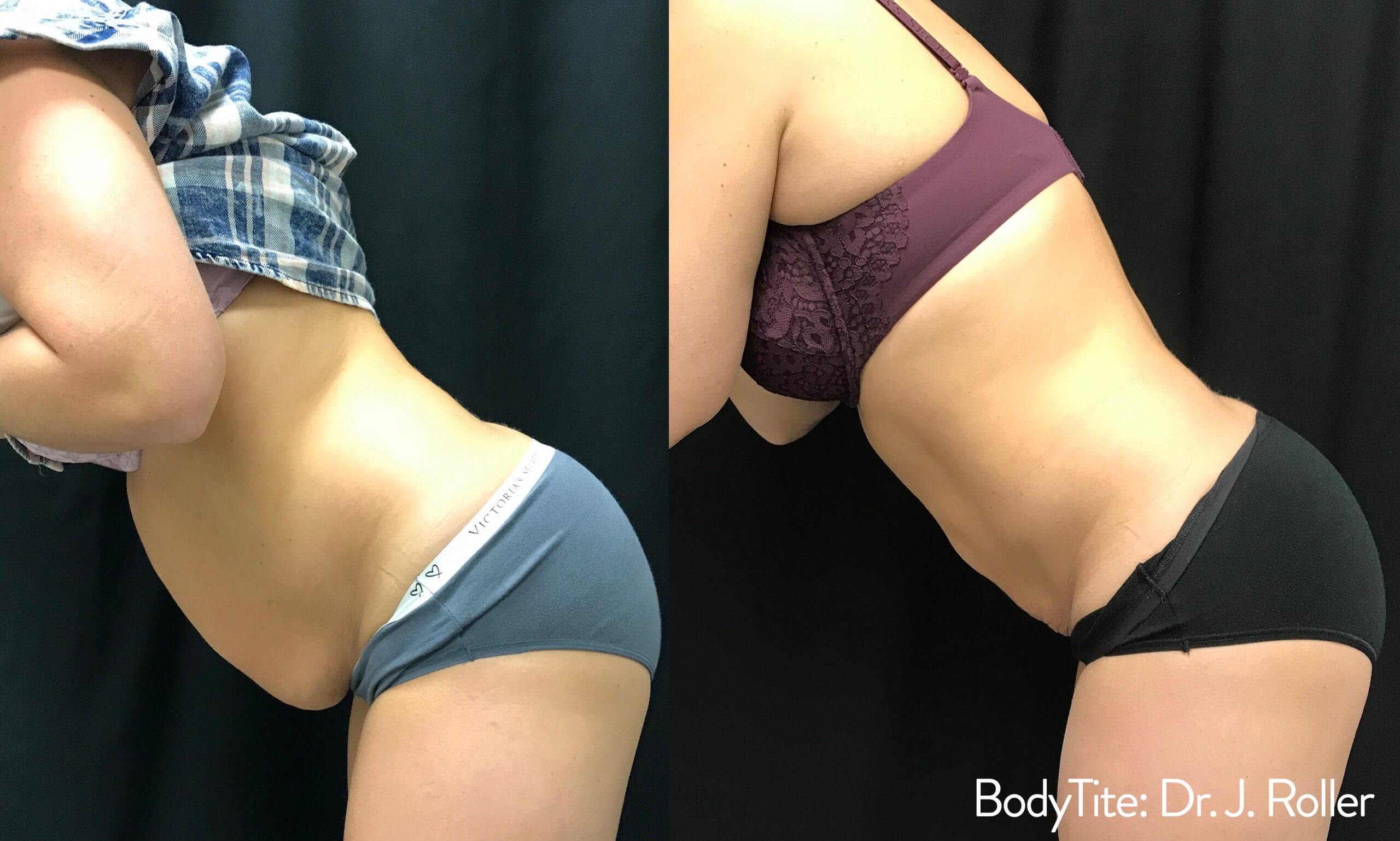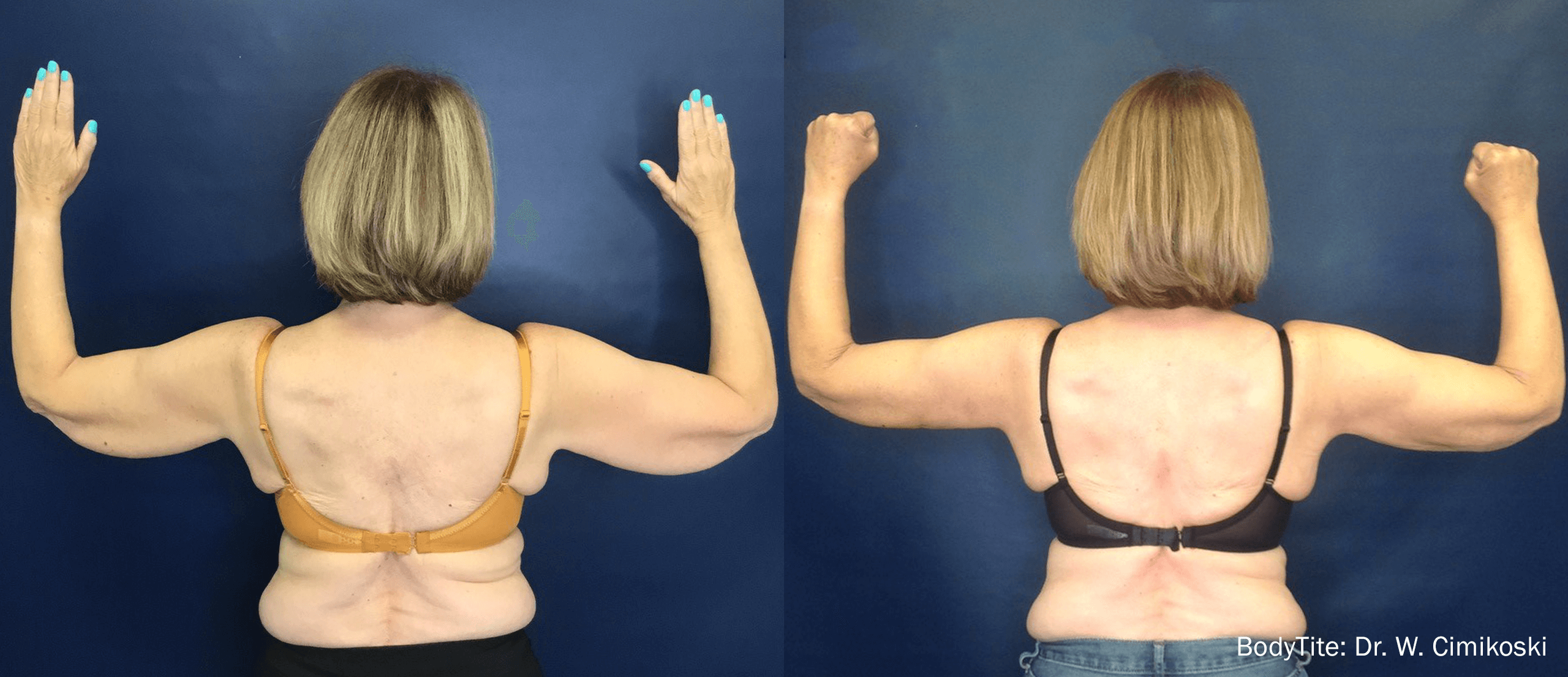 AccuTite
AccuTite is the smallest contraction device in cosmetic medicine. With this we are able to apply radio-frequency to prevent the need of more invasive surgery. Providing pinpoint accuracy on smaller areas. Common areas for this procedure are brows, periorbital regions, nasolabial folds, lower face and neck. Results can be seen immediately, with best results within 6 months up to a year.
Morpheus8 Body
Morpheus8 is a fractional skin treatment that stimulates collagen production of the underlying dermis. By targeting the deeper layers of skin, the tissues of both face and body to reveal a more radiant appearance. Radio Frequency is scientifically proven method to remodel the skin and rebuild collagen. There is little to no downtime with the Morpheus8 and can be a great alternative to other invasive procedures. 
CoolSculpting®
CoolSculpting® is a unique fat-freezing technology provided in a nonsurgical and scientifically way to reduce pockets of fat in trouble spots like the abdomen, flanks, or under the chin. CoolSculpting® is not a weight-loss treatment. It's a great way used by doctors for fat reduction treatments. Coolsculpting® is an FDA approved procedure called cryolipolysis, for the treatment of visible fat, and not a weight loss procedure. Experts have spent years developing the treatment, which freezes and kills fat cells.
SkinTyte
SkinTyte utilizes advanced infrared light technology, and patient tailored filters to deeply heat dermal collagen while continuously protecting the treated epidermis with sapphire contact cooling for optical clinical endpoints, safety and comfort. With no need for a topical anesthetic, the energy is delivered in rapid, gentle pulses to promote contraction and partial coagulation of the collagen, initiating the body's natural healing process, leading to the appearance of firmer tissue.
Electromagnetic Sculpting
Electromagnetic Sculpting burns fat and builds muscle to sculpt your body. It uses electromagnetic energy to get the muscles to contract in the area you're treating. One session is equivalent to doing 20,000 full contraction crunches.
Why can't you quote me pricing over the phone?
We want to be as transparent as possible. We can tell you that treatments can range from $750 to $15,000. Just like buying a house, there is no simple answer. The answer is based upon your desired outcome, medical history, and more. We understand your need to budget accordingly which is why offer a FREE in person consultation to discuss the entire treatment process, gather your needs, and put together a quote for pricing.
Want to talk and learn more?
Submit a GlowSculpting Interest Form