HALO™ Hybrid Fractional Laser
Release your inner glow and achieve radiant skin without downtime.
Over time sun exposure and aging causes your skin to develop sun spots, fine lines, and lose that natural healthy glow. Previous lasers could not effectively remove this damage because the treatment was too shallow, too deep, and did not target a precise area. Halo, the world's first Hybrid Fractional Laser, eliminates years of skin damage by exactly targeting the right depth.  Halo returns the glow you had when you were younger.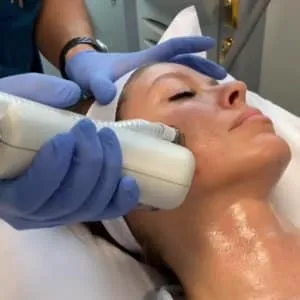 Everyone's skin is different. Everyone's needs are different. Halo allows your clinician to customize your treatment to fit your lifestyle.
Before And After – 1 Halo Hybrid Laser Treatment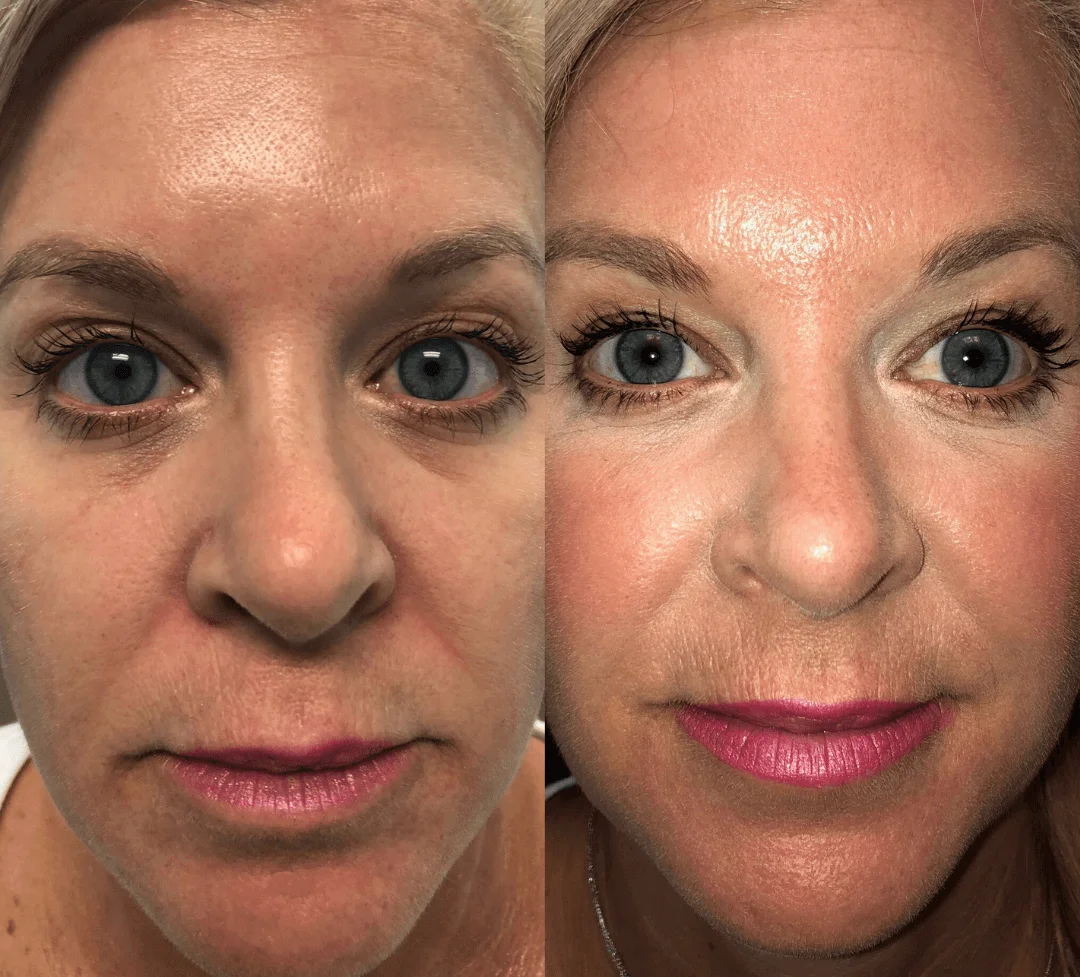 Get that Glow with Halo:
Customizable treatment to precisely target skin damage
Improvement in the appearance of tone, texture, fine lines* and wrinkles
Reduces pore size and increases reflectivity and glow
Flexibility in treatment levels and downtime
*only with Halo Hybrid Treatments
Need to be back at work in just a few days?
"The shortest downtime for Halo, with slight skin redness and swelling, is about two to three days."
Halo is the world's first Hybrid Fractional Laser (HFL) and is revolutionizing skin resurfacing. One wavelength of the halo laser targets the top layer of your skin and the other wavelength targets deeper tissues. By combining these two wavelengths, the Halo laser repairs visible signs of aging, sun damage, discoloration, enlarged pores, and uneven skin tone. Halo's deep wavelength provides the deep heat needed to encourage collagen regeneration.
Halo Summary
Halo uses ablative fractional resurfacing or an established treatment to evaporate aged tissue with little thermal injury and moderate levels of morbidity. The non-ablative fractional resurfacing of Halo causes tissue coagulation with low levels of damage. Halo combines both ablative and non-ablative wavelengths targeted to a microscopic treatment area to make the most of clinical results and minimize downtown. Halo is effective and safe and provides an enhanced patient experience. Using a fractional treatment like Halo Hybrid Fractional Laser allows your skin to heal quickly.
Halo sets the standard for the future of laser resurfacing. It provides a reliable and robust long-term hybrid solution for your skin issues. Your Halo results can potentially last for years with skincare and treatment follow-up.
Have any Questions?